Brendoncare Stildon Mews
Price on enquiry
5.0 out of 5 5.0 out of 5.0 1 review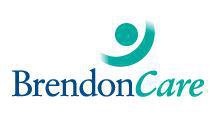 Call this provider - 01342 651021
Stildon has been specifically designed to enable older people to live independent, happy and fulfilling lives. The Stildon complex providers Nursing care within our Stildon Nursing Home, and adjacent to the Nursing home, our Housing With Care apartment block, Stildon Mews.
Stildon Mews comprises 11 high specification two bedroom 'close care' apartments adjoining the nursing home and situated in attractive grounds.
Close Care has become a very popular accommodation choice among people in their retirement years because of its unique combination of advantages. It provides the independence and security associated with home ownership, together with access to personal care and support services if and when needed, giving peace of mind.
People living at Stildon Mews enjoy total independence with access to extra services from the main home all covered within the annual service charge:
Home linked by an alarm system to the main home
Day to day maintenance of the buildings
Repairs to the inside and outside of the home
Insurance of the buildings
Exterior window cleaning
A fund for future maintenance e.g. exterior painting
Maintenance of the garden and grounds.
No personal or nursing service is provided for in the annual charge but, for an additional charge, Brendoncare will provide extra services such as laundry service, personal care, domestic help and more.
If you would like to know more about close care at Stildon Mews, please contact us so that we may send you further information or arrange a visit.