Bessingby Hall
Price on enquiry
5.0 out of 5 5.0 out of 5.0 1 review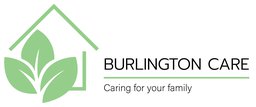 Specialisms
Day care
Dementia Care
Old Age (65 years+)
Physical Disabilities
Respite Care
Call this provider - 01262 412524
Bessingby Hall Care Home is a beautiful Georgian manor house with 5 acres of land located in Bridlington, conveniently close to Bridlington Hospital. We can provide residential, dementia, respite and day care.
Most of the 65 bedrooms at Bessingby Hall Care Home are single occupancy but we do have a limited number of double rooms for residents who wish to move in as a couple. We can arrange for residents to have pressure cushions, hospital bed or air mattresses where required.
For our residents living with dementia, it is really helpful if family members are able to support our staff by putting together a Memory Book. Memory Books are a brilliant aide-memoire for residents and help them to share their life-stories with staff and fellow residents.
Mealtimes are a very important part of the day at Bessingby Hall Care Home. Our talented Chef ensures that the residents are provided with nutritious, healthy meals and always has at least 2 options available for them to choose from. We regularly ask our residents whether the have any special requests for the menu.
If you would be interested in finding out more information about our care home, please get in touch with us. We would be very happy to answer any queries you have.