Belstead Mews
Price on enquiry
0 out of 5 0.0 out of 5.0 0 reviews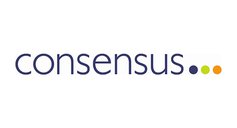 Specialisms
Learning Disabilities
Respite Care
Under 65 years
Call this provider - 0330 053 9438
Belstead Mews is a six-bed residential care home providing a transitional service for 12-18 year olds with learning disabilities, moderate challenging behaviours and autistic spectrum conditions.
Providing a homely, supportive environment, this OFSTED registered service promotes boundaries for young people who require stability and security.
Individuals are supported in developing essential life skills to help with their transition from childhood to adulthood.
Staff support individuals to identify their aspirations and help them to gain the skills they need to reach their goals. Ultimately, for some individuals, independent living is the goal.
In all cases Belstead Mews seeks to support individuals through careful assessment and planned risk taking. Structured key sessions help to promote the development of social skills to avoid isolation and aid inclusion in the life of the home and wider community.
Nearby Ipswich has many amenities including a cinema, shops, bowling alley, cafes, restaurants and many other leisure facilities. There are good transport links near the home to support people to get out and about.
The teams work closely with parents as well as local education providers to promote ongoing learning.
Adjacent to Belstead Mews, and acting as a potential follow-on service, Belstead Villa supports 18-25 year olds in four self-contained flats. Here individuals can develop their life skills and experience greater independence as they prepare to move to adult services.